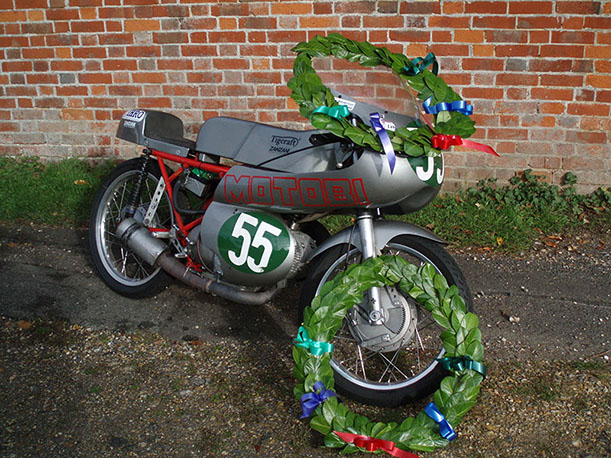 Good news from CRMC
Championship in England
Silverstone, UK 13-14 October 2012Last event in UK for the CRMC championship at Silverstone National Circuit. Martin Hudson already champion for the 250 cc (3a) class concentrated his effort to the Race of the Year in the 250 cc and 350 cc class (4b). No better place and conclusion for 2012 , Martin won both races in his category. Bravissimo !!!
Martin Hudson won the  2012
English Classic  Motorcycle championship  ( CRMC ) in the 250 cc 4 stroke
single class with his Motobi 248 cc six studs.  Congratulations Martin!